Gala Casino, an online gambling operator announced this week that they've released three new slots for their casino. Two of these slots are based around Marvel comic book properties which includes Blade and Ghost Rider. The third slot which has been released for both Gala Casinos PC and Mobile Platform is Nest Egg.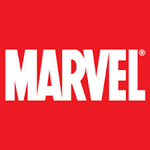 Blade is the sequel to the original blade slot. This version of blade is a 5 reel, 50 payline slot designed around the demonic arts. While playing this slot you can trigger multipliers and a feature that allows for six winning combinations to be rewarded through one spin. While playing this slot you come across bullets, needles, vampires, guns, the games logo and themed poker symbols.
Ghost rider is the second marvel themed slot to be released by Gala Casino this week. While spinning the reels you see the Ghost Rider come to life. The Riders motorcycle lights up into flames and drives across the reels. While playing this slot you are met with wild, scatters and a thrilling gameplay experience.
Nest Egg is the third slot to be released by Gala Casino this week. The game is available for both the PC and Mobile Platforms that Gala Casino has to offer. This slot is based around the outdoors. You will see a forest, animals and more while spinning the reels at this video slot.
Each one of these games are now available for real and free money play at Gala Casino.